Gamers have downloaded game developer

Rovio's

Angry Birds, a popular iPhone slingshot-style game franchise, more than 350 million times, the company's general manager Andrew Stalbow said today.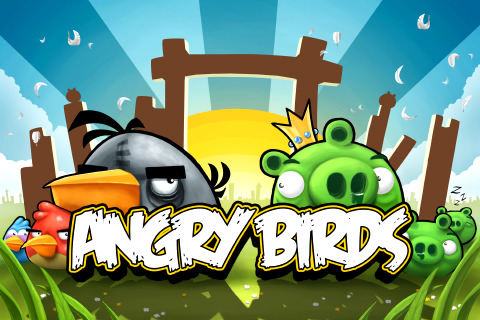 Mobile device users play the game for more than 300 million minutes each day collectively, Stalbow said. But on top of being a popular game, it's also becoming a massive entertainment franchise that spans multiple media forms. The company's short films on YouTube, for example, have picked up more than 170 million views.
Stalbow, a former Fox Entertainment executive, joined the company to expand Angry Birds from a game to a multimedia franchise. That included deals like the one Rovio secured with 20th Century Fox, the producer of animated film Rio. Rovio released a "Rio" version of its game alongside the movie to piggyback on the buzz surrounding the movie.
"People in Hollywood are really surprised with the quick acceleration in the way consumers engage with entertainment on their mobile phones," he said. "There will be some interesting entertainment partnerships that will hopefully take what we had from [Angry Birds Rio] to a totally different level."
Stalbow said that the company would be focusing on Angry Birds as a franchise for the foreseeable future. He didn't specify whether Rovio would create a new franchise that runs alongside Angry Birds. Rovio is

currently raising a round of funding that might value the company at more than $1.2 billion

.
"There's a very strong focus on Angry Birds because it's turning into a big entertainment franchise," Stalbow said.
In the Angry Birds game, players fling birds at structures to try to destroy pigs. It started on smartphones like the iPhone and on tablets like the iPad and then expanded to a large number of other platforms like web browsers and TV boxes that are powered by operating systems like Android.
The company finished raising its last round of money — $42 million –

in March this year. Rovio has been expanding through 2010 and 2011 and currently has 50 employees in Finland.